The morning started out great.  Today was Brynne's birthday, and they wanted to meet for breakfast at Tudor's Biscuit World.  The idea that Shannyn was willing to get up early enough to go to breakfast and Brynne being a college senior who class didn't start until nine meant they must love …. biscuits.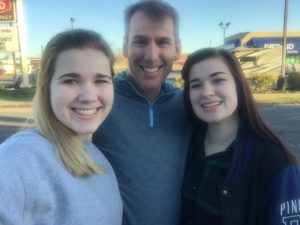 Following breakfast, I navigated through Huntington's viaducts to finally get down to Starbuck's to have coffee with my Dad.  I know… I know…  I don't' really drink coffee, so a latte with my Dad.
After saying goodbye, I started westward.  My only real destination was Dallas by Saturday morning to pick up Dana.  During my trek across Kentucky, Jon Hicks posted about bourbon.  Hmmm…. what a great idea, find a distillery and buy a bottle of Kentucky Bourbon.  I was passing Versailles and saw a sign for Woodford Reserves.  Great…  so I took the exit and made it to the distillery, several miles off of the interstate.  After a quick shopping trip, I figured this was as good as place as any to hop on the bike and go for a ride.  I am so happy I did, this was probably one of the nicest rides I have taken.  I was talking to Jim Weinstein on the phone and asked me why?  I started down the rabbit hole of beautiful roads, picturesque farms, the wildlife and at that point, Jim stopped me and said, "brother I think you're going to say this every day".  Fair enough, probably so.
However.
The ride started and ended at the Woodford Reserve Distillery.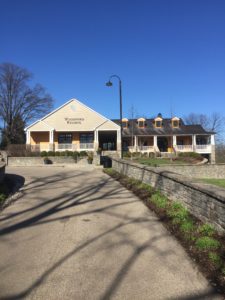 I used the Garmin round trip routing again and entered 33 miles.  I rolled out of Woodford and went by some of the most beautiful farms I have ever seen.  The roads around the farms were pristine.  The route was fantastic easy to execute my 4x10x5 for the day.  After completing the intervals, I came up over the hill and saw two long horn steer.  Seemed pretty out of place for Kentucky.  A gentleman was heading his mailbox and saw me snapping the picture.  He waved and started to chat.  He explained the story of Floyd's long horns.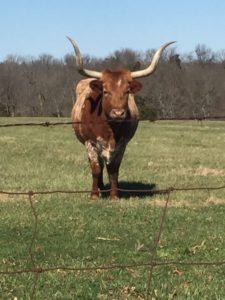 Apparently, they are his pets, and he has had them on the farm for the past ten years.  After about 15 minutes of talking, he asked where I was heading.  I thought about saying Arizona, but I knew he was talking about today.  I told him I was heading back to the distillery.  He immediately starting giving me directions which included the Hope Church, Steele Road, and turning at the lamas.
Once again, amazing ride.  If you are ever going down I-64 through Lexington Kentucky, I recommend heading to the Woodford Reserve, grabbing a bottle of bourbon, and going for a ride.
Various Pictures from the ride.